Auto loans have long been what we in the industry call "a shitshow." Long terms, high payments, and predatory lending tactics have dominated the industry for years. Now, a terrifying study from Consumer Reports shows that things are worse than anyone thought — and with increasing investment in auto-loan-backed securities, another financial crisis could be brewing. Double, double, toil and trouble.
Before getting into some Big Short-style investment talk, let's start with the study from Consumer Reports. After reviewing data from car loans issued in 2018 and 2019, the organization found that the auto loan market is a true Wild West — a poorly-regulated wasteland, with every participant in it for themselves.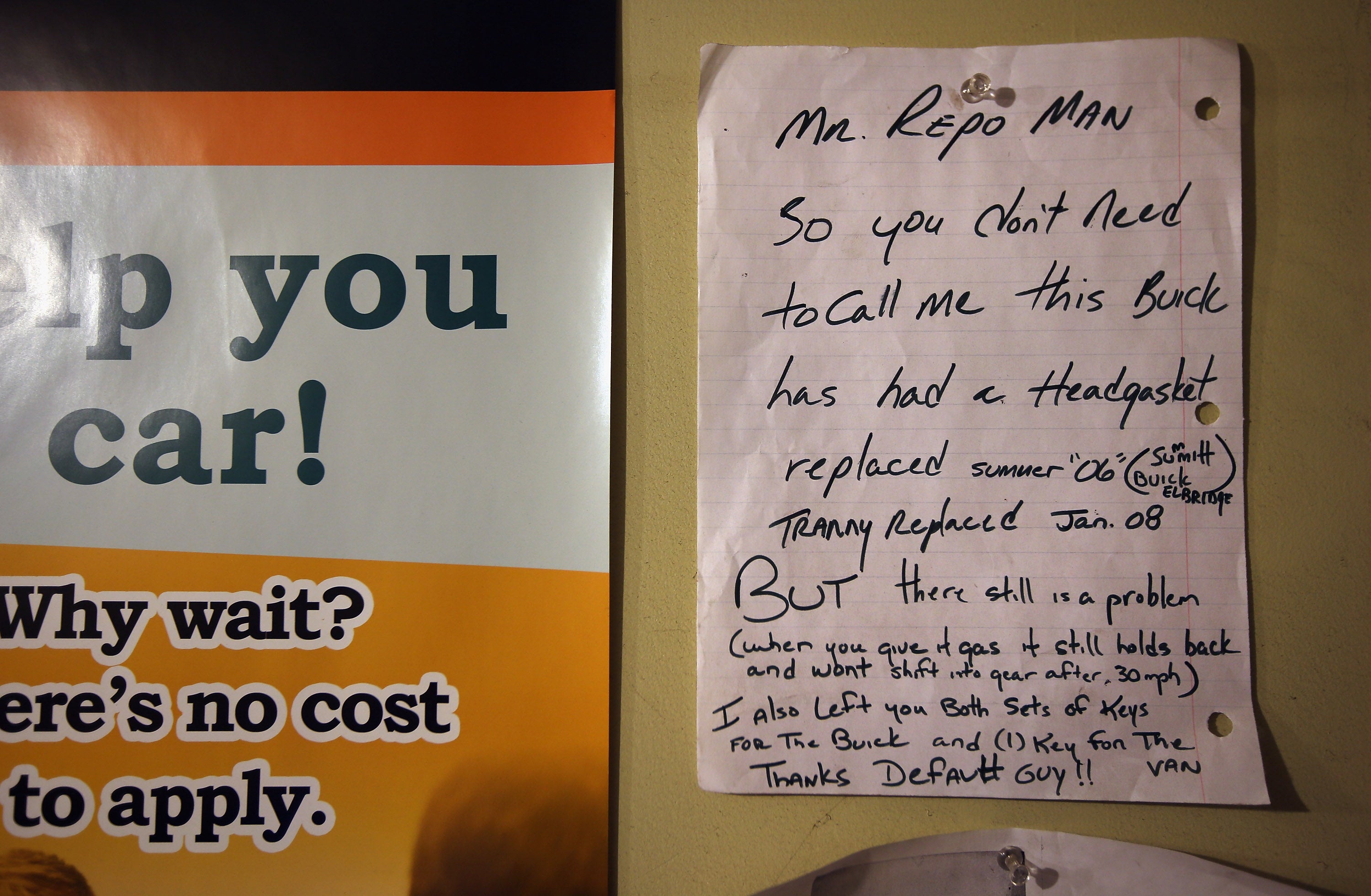 Consumer Reports spent a year analyzing over 850,000 auto loans from 17 different lending institutions. The data showed an average monthly payment of nearly $600 for new cars — a 25% increase in the past decade. Unnervingly, that's not the worst part:
The investigation found:

A credit score doesn't necessarily dictate the terms of the loan offered. Borrowers in every credit score category—ranging from super-prime, with scores of 720 and above, to deep subprime, with scores below 580—were given loans with APRs that ranged from 0 percent to more than 25 percent.
Some high credit scorers get high-priced loans. While, on average, borrowers with low credit scores are offered the worst terms, about 21,000 borrowers with prime and super-prime credit scores, about 3 percent of the total borrowers in that group, received loans with APRs of 10 percent or greater—more than double the average rate for high scorers in our data.
Many borrowers are put into loans they might not be able to afford. Experts say that consumers should spend no more than 10 percent of their income on an auto loan. But almost 25 percent of the loans in the data CR reviewed exceeded that threshold. Among subprime borrowers, that number is almost 50 percent, about 2.5 times more than prime and super-prime borrowers.
Underwriting standards are often lax. Lenders rarely verified income and employment of borrowers to confirm they had sufficient income to repay their loan. Of the loans CR looked at, these verifications happened just 4 percent of the time.
Delinquencies are common. More than 5 percent of the loans in the data — 1 in 20, or about 43,000 overall — were reported to be in arrears. While delinquencies declined over the past year and a half, likely thanks to pandemic-related deferment programs, industry groups and regulators are bracing for a potentially sharp uptick in the coming months.
Spooky enough for you? Car buyers, regardless of credit score, are being stuck with high rates; either to enrichen the financial institution underwriting the loan, or to earn the dealership an extra few bucks in kickbacks. Often, underwriters aren't even doing basic due diligence to check that the borrower can afford the loan — just jacking up the rates until the buyer says "uncle."
Read The Consumer Reports Investigation